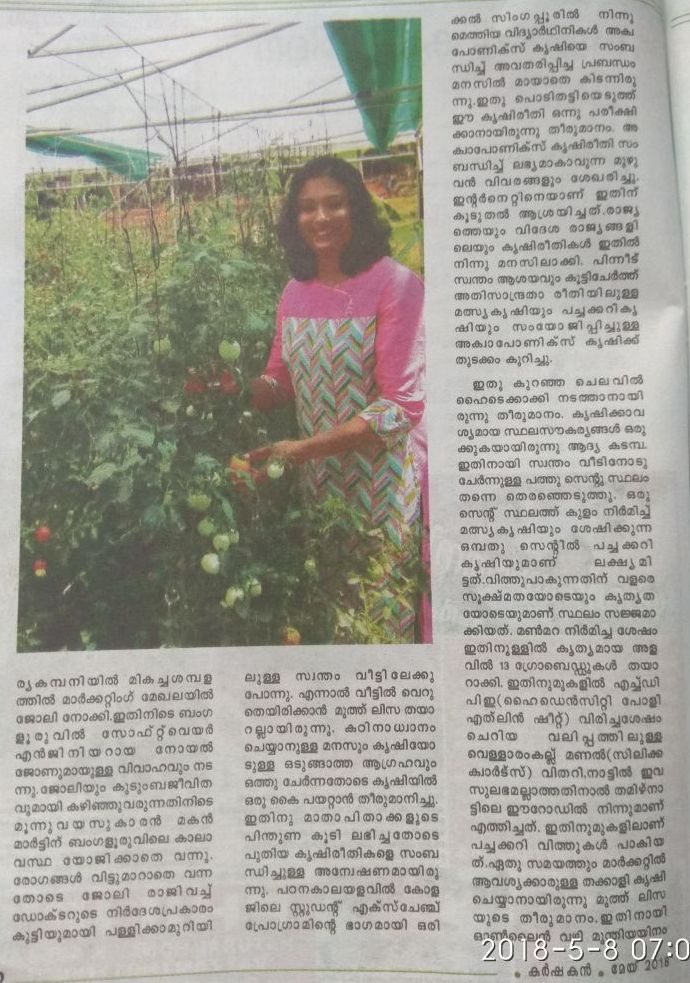 Become the change you want to see. That is success.
Here is a cover story on Eden Aquaponics appeared in Karshakan magazine, May 2018. Language is in Malayalam. Click to enlarge.
The world is changing fast – anything is possible for those who seize the moment. Congrats to Muthu Leesa John, the owner operator at Eden Aquaponics, Thodupuzha. Way to go!