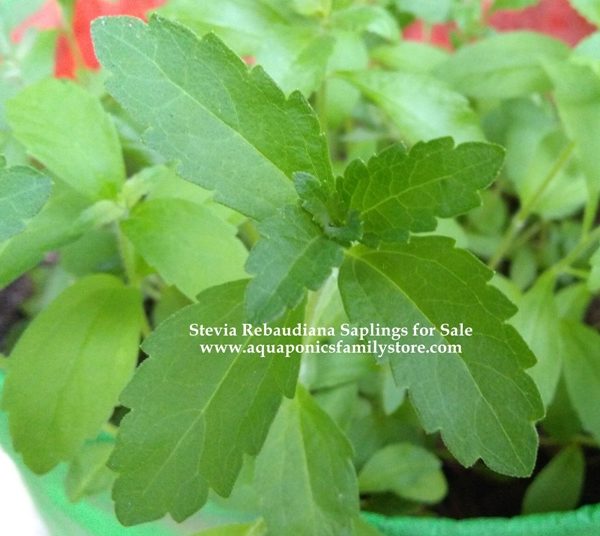 Scientific name: Stevia Rebaudiana
Common names: Sweetleaf, Sugarleaf, Mathurathulasi, Seenithulasi, meethipathi, candyleaf etc.
Stevia is an all natural alternative to processed sugar with little to no calories. Its leaves are used to sweeten teas, coffee, drinks, custards, desserts and more. It is very easy to grow and can be replicated using seeds and/or root cuttings.
Stevia saplings are raised in our aquaponics nursery facility that are naturally decontaminated and controlled for diseases.  This gives you a good plant to start with.  This is very important.